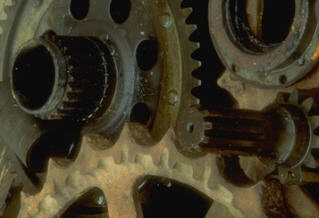 Could your business operate more effectively, spending less?
Many companies are doing things the same way today, that they did ten years ago. With the constant emergence of new technologies and "players," being able to adapt to a dynamic market is essential to survival.
Our expertise in understanding the nuances of diverse markets, business practices, marketing, economics, time/project management and employee retention gives you the strategic edge you need to compete in today's market. Our flexibility and diversity enables us to address very specific needs that are unique to your business and develop no-nonsense solutions that allow you to meet and often exceed corporate goals.
We know that bringing efficiencies to your organization and employees translates into real cost savings for your bottom line. Isn't it time for a change?
A glance at some of our services:
Management Training

Employee Evaluations, Surveys & Reports

Marketing/Sales Forecasting, Plans & Budgeting

Contract Negotiations

Efficiency/Effectiveness Reviews of Operations

Technology Usage Review & Future Technology Needs

Corporate Protocol & Etiquette Training

Time Efficiency & Project Management Training

External Project Management

Productivity Reports

Customer Surveys & Reports

Employee Retention Strategies
Have some questions that need immediate answers? Check out our Virtual Partner Program.